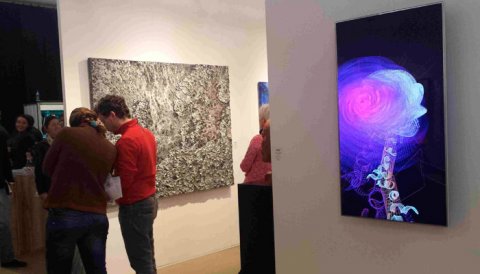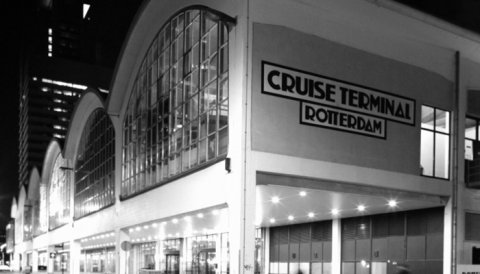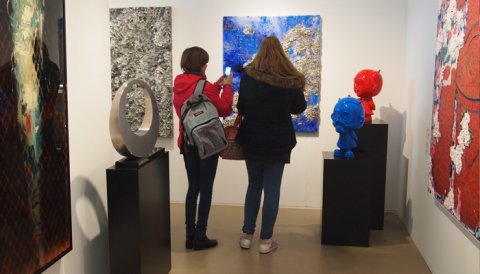 Rotterdam Contemporary Art Fair 2016
10th – 14th February, Cruise Terminal Rotterdam (stand #59)
From 10th till 14th February the Foundation Field of Dreams organises for the fifth time the Rotterdam Contemporary Art Fair. The fair takes place in the Cruise Terminal, a beautiful and bright location, with a view on the river 'Maas'. The fair is part of the Rotterdam Art Week. In this week most Rotterdam Art institutes offer a special program.
This anniversary edition will have an extra festive and elaborate side program. Part of the program is an evening full of jazz music, performances by Rotterdam musicians and an ART/BAR. Artist Maarten Bel offers an open stage where multiple artists and musicians present their art.
New is Secret Art Cinema that presents video art in real shipping containers, at the Wilhelmina Pier and Katendrecht. The NO WALLS Expo is an already known Rotterdam concept, that only shows art which requires no walls; sculptures and installations. During the art fair NO WALLS will be presented on the ground level of the Cruise Terminal.
The fair is festively ended with the Art After Party at the new concert venue 'Annabel'. Because of the end date, the party will have a special Valentines day theme.
Programme Rotterdam Contemporary Art Fair 2016
Wednesday: 15:00 – 22:00 hrs
Thursday: 11:00 – 21:00 hrs
Friday: 11:00 – 21:00 hrs
Saturday: 11:00 – 21:00 hrs
Sunday: 11:00 – 19:00 hrs
Location
Cruise Terminal Rotterdam
Wilhelminakade 699
3072 AP Rotterdam
Prices
Tickets at the door: € 17,50
Tickets online: € 14,50
Tickets for the Art After Party at the door: € 7,50
Tickets for the Art After Party online: € 7,50