Our gallery
Sparkling and startling contemporary art in the heart of Rotterdam. Visit our beautiful gallery with its sublime works of renowned and upcoming
artists from all over the world.
PopArt & Mixed Media exhibition
We cordially invite you to our new Dutch duo exhibition of PopArt artist HAYO SOL and mixed media artist Peter Peereboom. We love to see you at the vernissage on Sunday June 17th 2018.
Stay informed
Sign up for our digital newsletter to stay informed about newly arrived art works, expositions, and other news about our gallery. Signing up will also guarantee you access to important art fairs.
Our opening hours have changed
From now on the gallery will be open by appointment.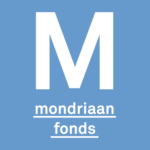 Wanders Modern & Fine Art is associated with the Mondriaan Fund
Buying contemporary art is made easy with the KunstKoop (ArtAcquisition) of the Mondriaan Fund.